Peppercorn
Shelter
Located at the northern end of Long Plain.
Brief History
This picture is at the Peppercorn Shelter, which was built in 1979 from the remains of the Big Peppercorn Homestead. It is no longer possible to drive to this site.
Construction
The Peppercorn shelter is built of corrugated iron on three sides and for the roof, over wired bush poles.
The original Peppercorn Homestead is shown below. It was a classic timber slab house with corrugated iron roof.
References
KHA reference No. 1108 plus Little Peppercorn.
KNP has no registration for any of these sites.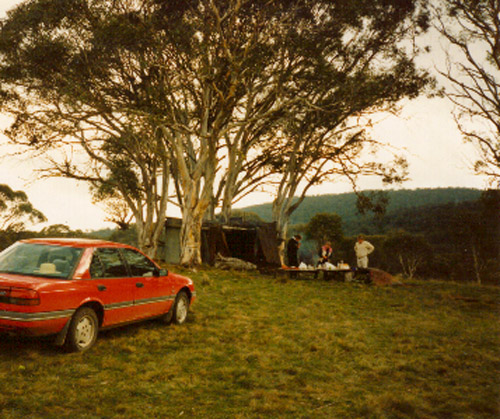 A recent photo by Robert Croll, 2020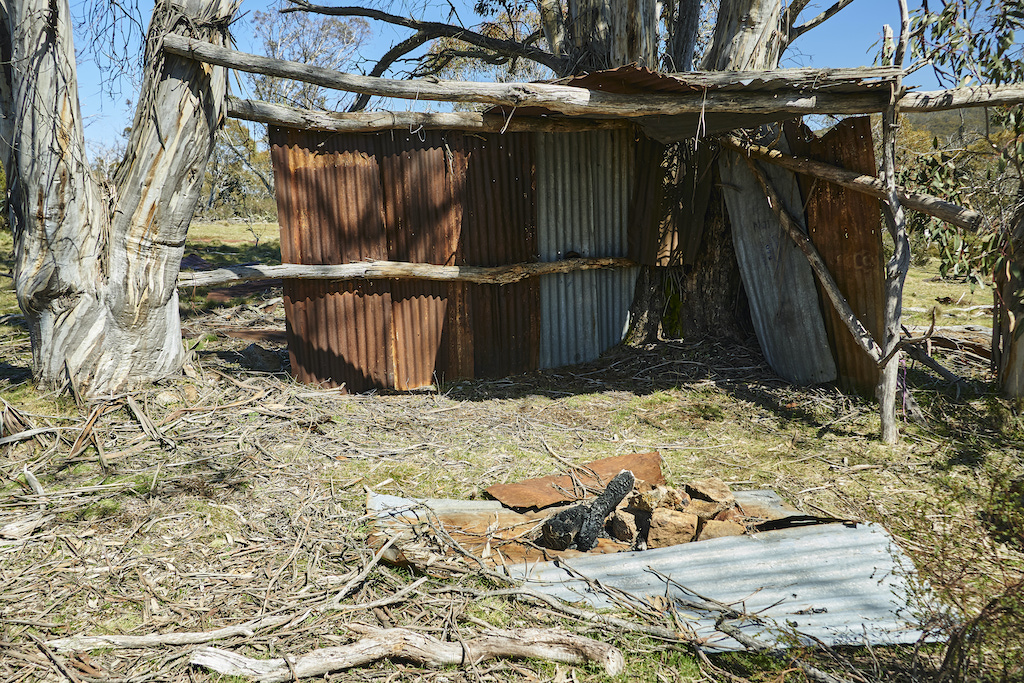 Last updated 24 November 2020