Kiandra
Courthouse
The building is in the main street of Kiandra.
Also known as Kiandra Hotel, Kiandra Post Office and Kiandra Works Depot.
Brief History
The Courthouse burnt down in the January, 2020 fires.
KHA does not have this building currently in its huts list, but its historical importance and future prospects are very important to the area.
It is widely known that this building was built as the local court house and police station. It was later turned into the Kiandra Chalet (not one of the hotels), then a DMR-RTA depot.
The original Post Office was temporarily the Kiandra School of Arts' building and was built a few doors up the street towards Tumut. There were two other buildings that were hotels
It closed as a chalet in 1973, before Selwyn's Ski Resort really took off. Today it would probably be a viable accommodation place and cafe, their being no other between Adaminaby and Talbingo.
A Conservation Study exists for the building. The NPWS have tried to get someone interested in making it a commercial venture, but the restrictions imposed are exceptionally rigorous (as you might imagine in the NP), making it hard to run the place in a viable manner. Handling of sewerage, waste, petrol and parking are all obviously key issues.
The Courthose has bee extensively restored by NPWS in recent years.
References
It does not appear on the KHA Hut listing.
3D Model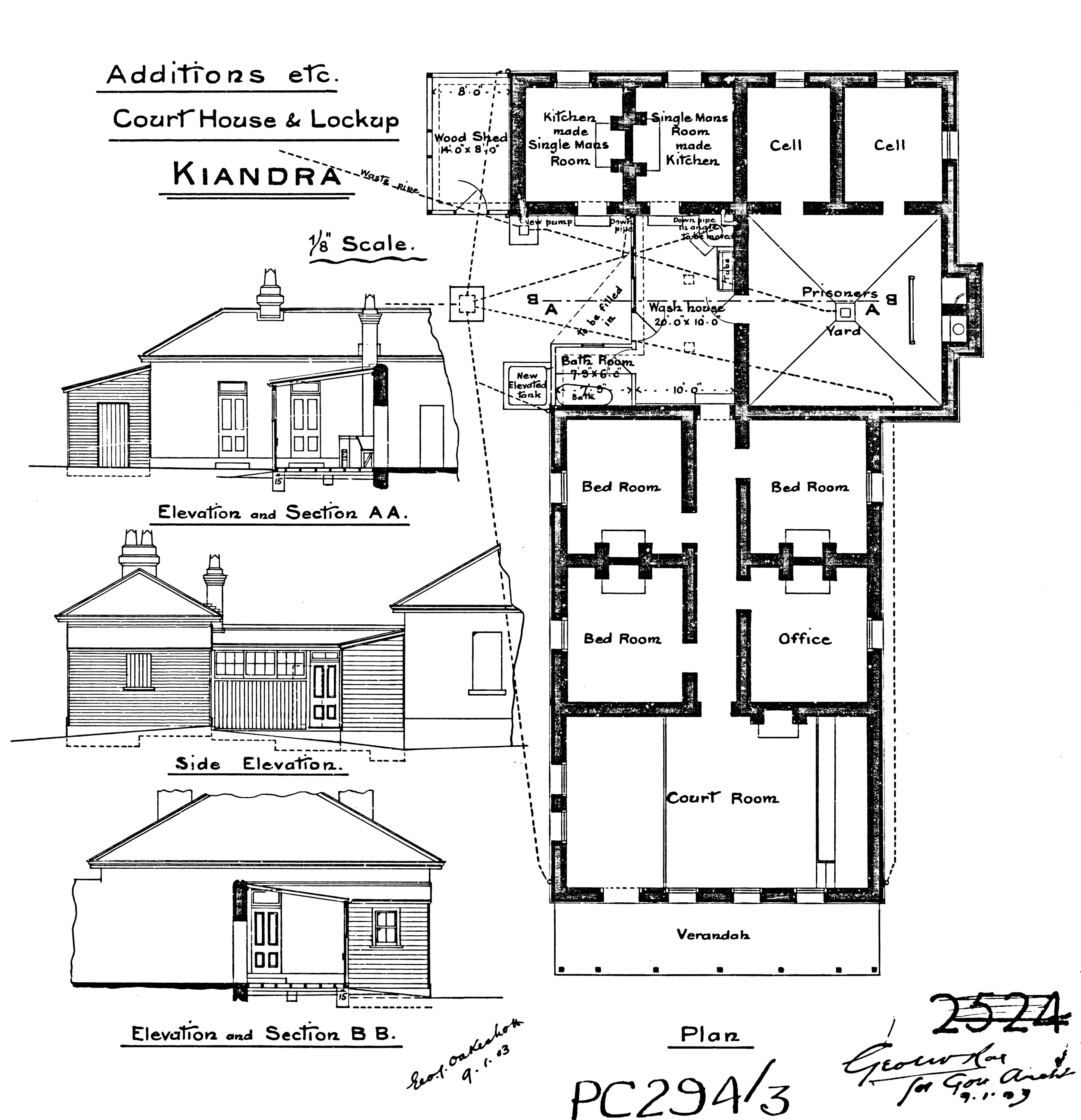 Last updated 8 April 2020