Huts maintained by KHA are located in Kosciuszko National Park and Namadgi National Park.
Snowy Plains huts are located on private land in a small 'gap' in the eastern boundary of Kosciusko National Park and are not maintained by KHA members. Huts in other parts of Australia are provided for information only.
Click on the map to go to the relevant webpage for that region.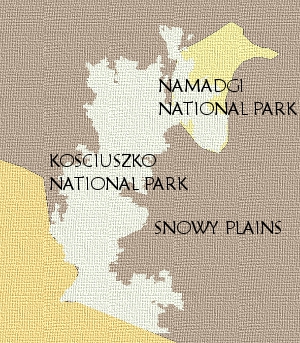 For NZ Huts, tramper.nz is the best available resource.